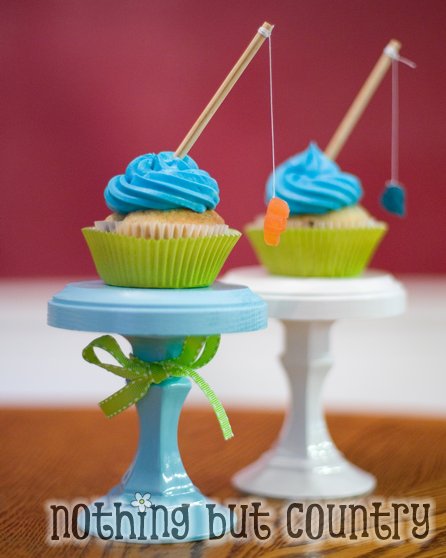 We featured these at TidyMom.net before father's day and they are still my favorite cupcakes- and would do great for the summer months, and anyone that missed this tutorial I wanted to be sure to share it with our new fans. 🙂
My husband loves to fish with my son. They love to fish during the summer. I love when they bring fish home (already cleaned) HAHA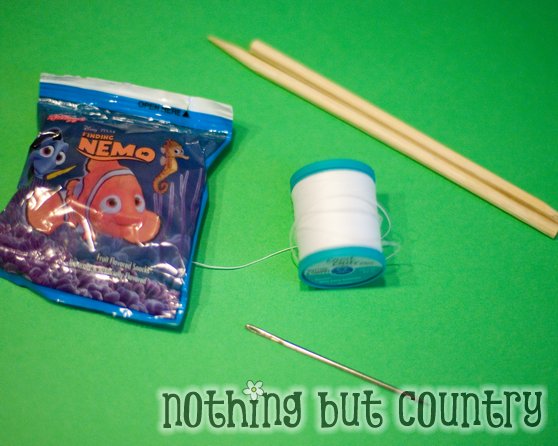 I used a pack of fishy shaped fruit snacks, large sewing needle (cleaned), button & carpet thread and corn skewers.
You could probably use any sewing thread you have on hand, I just wanted something thicker/sturdier. I will admit, I tried to use invisible thread so it looked more like fishing line and that = fail. The thread was so fine, it cut right through the fruit snack. Which is why I decided to go with a thicker thread.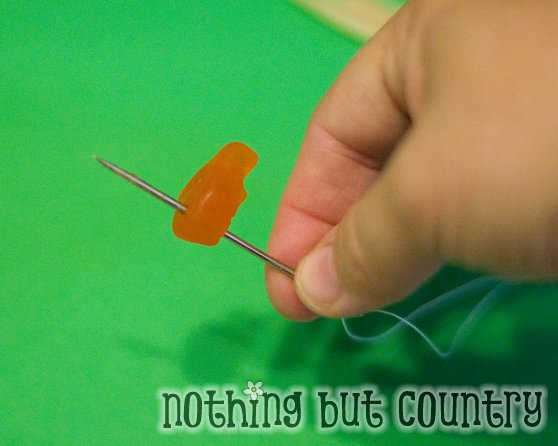 Threaded the needed and put it thru where the mouth of the fish fruit snacks were. Tied it off carefully. If you tie it off too tightly it will cut thru the fruit snack too much.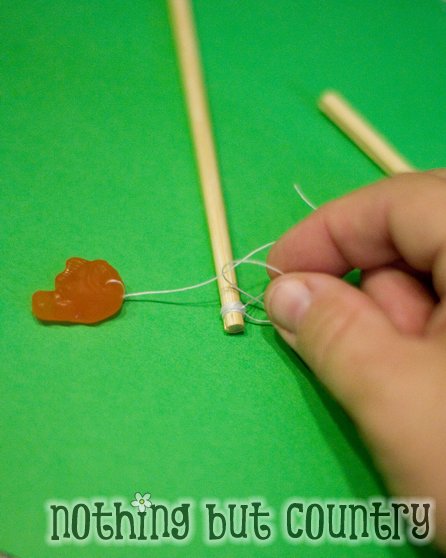 Then I wrapped a bit of the string around the top of the skewer and tied it off there as well with a double knot. If you made your string too long, you can simply spin it around and tie it again to shorten it.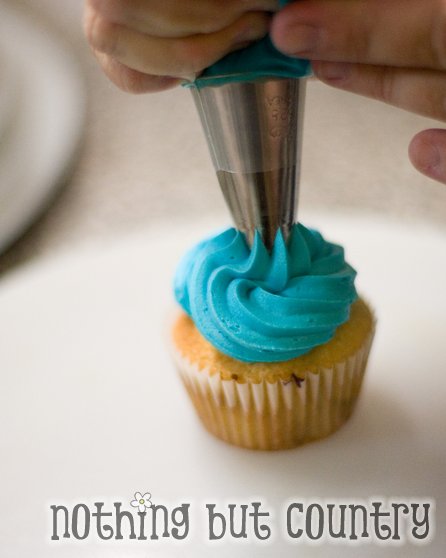 Frost your favorite cupcake with pretty blue frosting.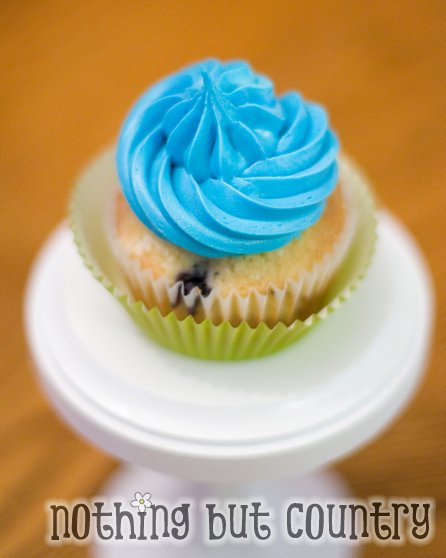 One of my husbands favorite cupcakes is the blue berry cupcake.  Pile on the frosting nice and high, looks like water. (Plus who doesn't love extra frosting.. YUM!)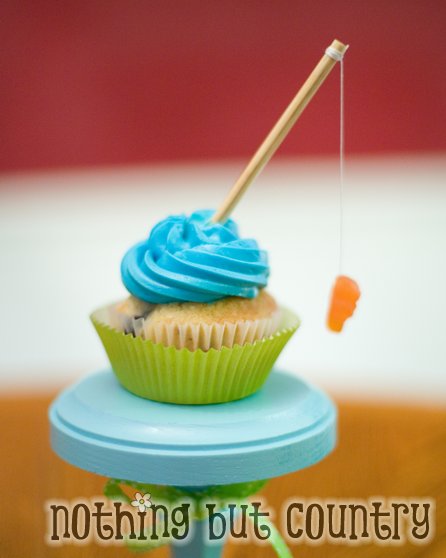 Add your fishing pole into the cupcake. I allowed the cupcake to go in at an angle and go all the way down to the bottom of the cupcake so it was firmly in place.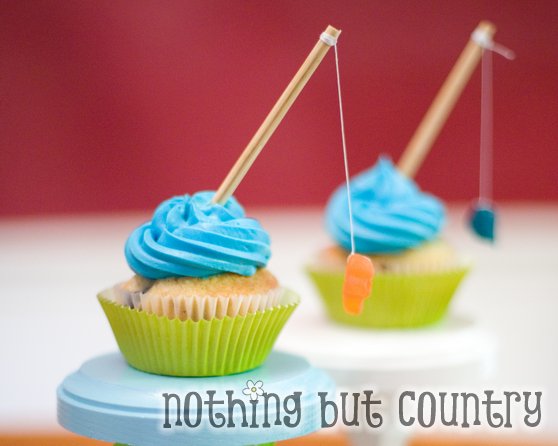 They are sooooo adorable and lots of fun. I caught my husband after he removed the fishing pole pretend to fish in his cupcake. HAHA!! Boys will be boys! They would be cute not only for the summer but for a boys birthday party 🙂