Those that are following us on Facebook – Know we have already started getting ready for my daughter's 7th birthday. However her birthday isn't for another 10 weeks at least. 🙂
I am a mega planner. My daughter picked out her theme about 6 months ago. So once I get a theme in my head– I make out a list of what I want to start looking for. I never know the color till I get the "main" part of party. In which case- a puppy party- I found weeks ago, puppy bowls in lime green and blue.
So now that the puppy bowls were found- color scheme was picked. (Lime Green, Blue and I will throw in Brown).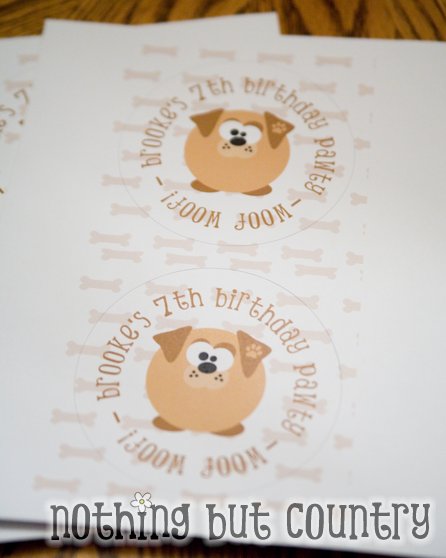 I love to design. So I designed a set of 3 puppies for my daughter. In previous posts on the blog- I have designed and shared a "chubby" chic, rabbit and penguin.  My daughter asked for some Chubby Puppies.


3 Chubby Puppies I designed to use on various items I will be printing for this birthday party.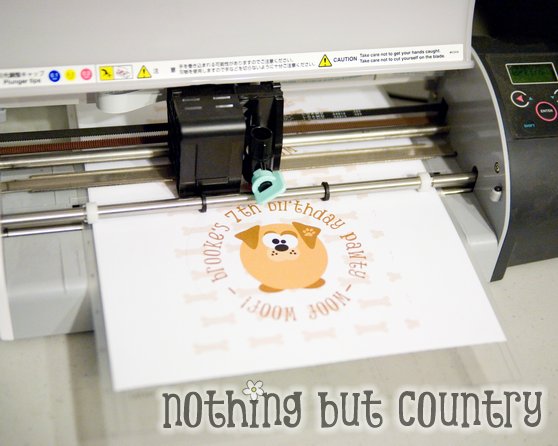 I used one of the Chubby Puppies and made a 4 1/2 in  design to go on some frisbee's.  Part of the favors at the party.
I printed 2 on a 8 1/2 x 11 sheet of Address Label Paper by Avery. I used my Silhouette to cut 4 1/2 inch circles around the design.
Walking around Michael's crafts one day I saw these frisbees on clearance. I instantly snatched up the ones using the party colors. Very exciting to get them uber cheap!! Another reason to plan ahead- I love deals. I never want to pay full price on anything if I can avoid it.
I peeled the labels off and covered over the design on the frisbee. I made sure the circles were big enough before I designed.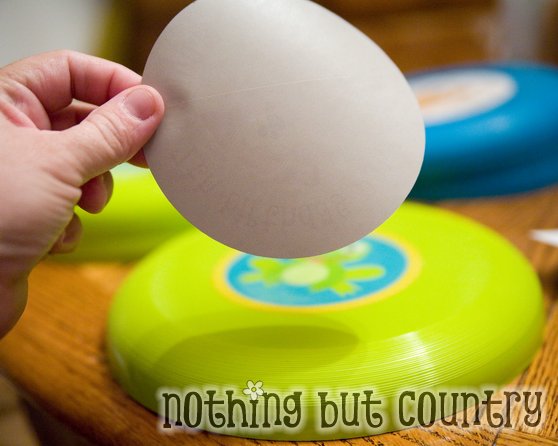 This photo is hard to see- but pretty important to mention.
The label paper by Avery-  has "TrueBlock Technology" they call it. Its a grey/metallic background. It will block whatever the label is put on.  This is pretty important for me since I didn't want the original frisbee design to bleed through. As promised, it truly blocked it. YEAH!!
Now I have these super cute frisbees ready for the party. 🙂
Summer time is the best time to be looking around for party items. Even if your party is in the fall or later.
I love when 4th of July items go on sale– because red and white or even the galvanized items are great for winter parties.   I always buy out of season 🙂