I got this idea from Eighteen 25's website. I loved the entire thing. So I wanted to do this for our children's teachers and special staff for teacher appreciation week.
I used mugs that came in new dishes set that I didn't want. I am not a fan of mugs. I have my own special ones but I wanted the dishes. Instead of tossing them I saved them for gifts. Glad I did 🙂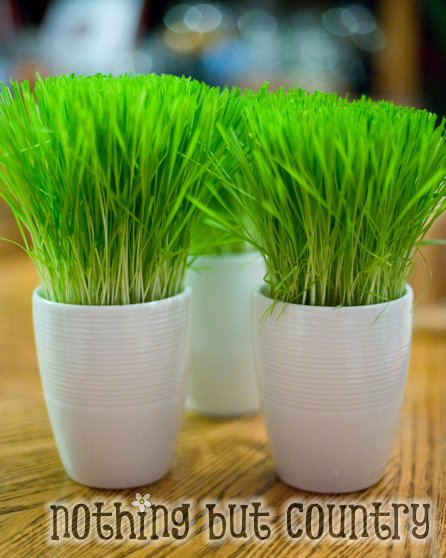 You will need to grow wheat grass in the mugs.  I posted during Easter how to do this – CLICK HERE
I used scissors to give them a nice hair cut and trimming. It will last for a day or 2 then it will start to grow all crazy again.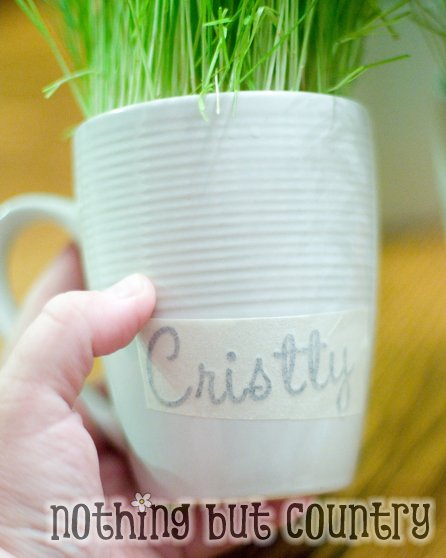 On my Silhouette machine I cut out the teachers 1st names and polk-a-dots for their mugs to personalize them.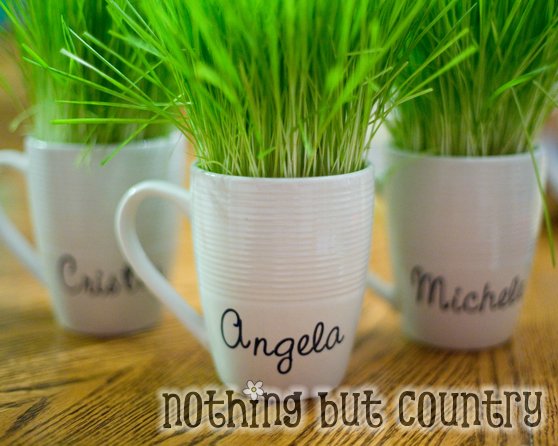 I used bamboo skewers for the sticks because I needed something long.
I 1st punched out the white scallop using a 3 1/2 inch punch found here — Uchida LV-XGCP65 Clever Lever Extra-Giga Craft Punch, Scalloped Circle
I then used my 3 inch punch for the blue and white polk-a-dot tag- Uchida Clever Lever Giga Craft Punch, Scalloped Circle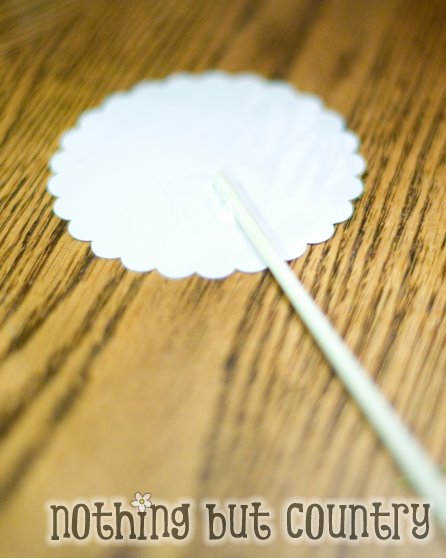 I taped the skewer onto the white scallop 1st.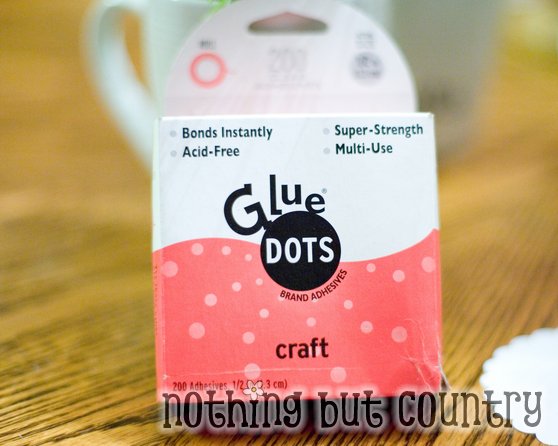 I love glue dots!! Glue Dots Glue Dots 1/2-Inch Craft Dots, 150-Clear Dots/Roll
So I added them to the back of the polk-a-dot tag and then sandwiched the skewer between the 2 punched out tags. So it kind of hides the top of the skewer and makes them look a bit neater.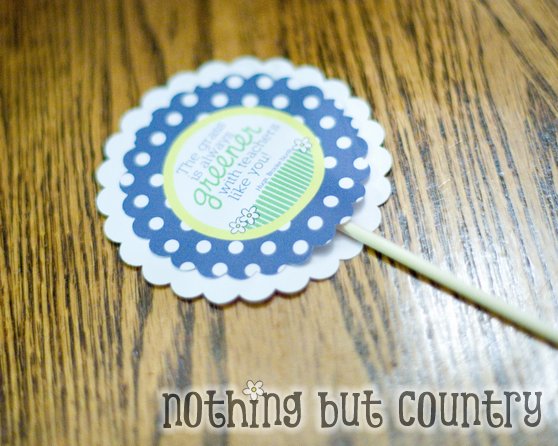 I made a few extra tags for specific teachers that work with my daughter….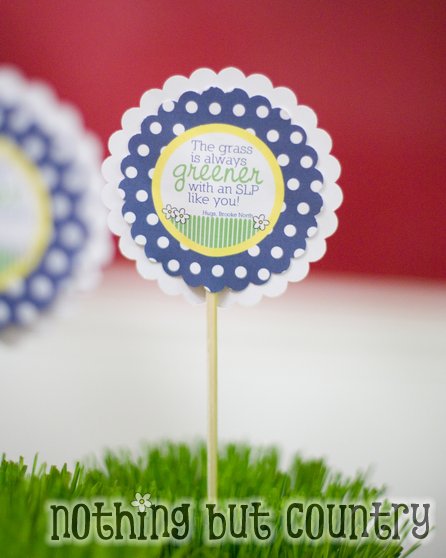 Here is the tag I used for my daughters Speech teacher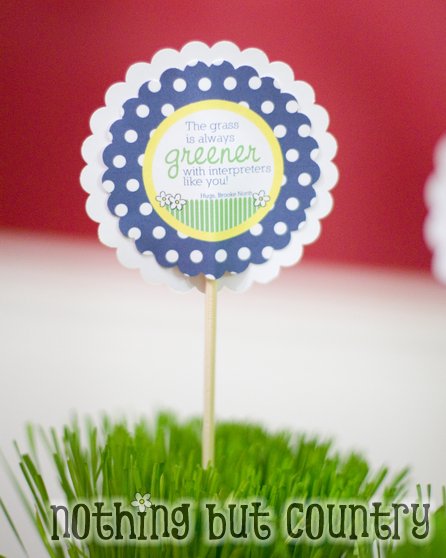 My daughters interpreter's tag.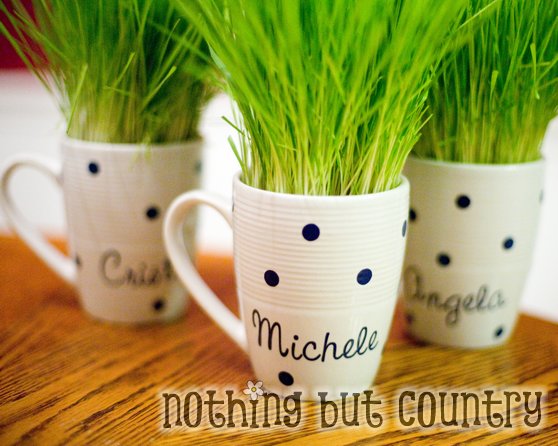 I added on all the polk-a-dots on the mugs. I love polk-a-dots. They are SOOO FUN!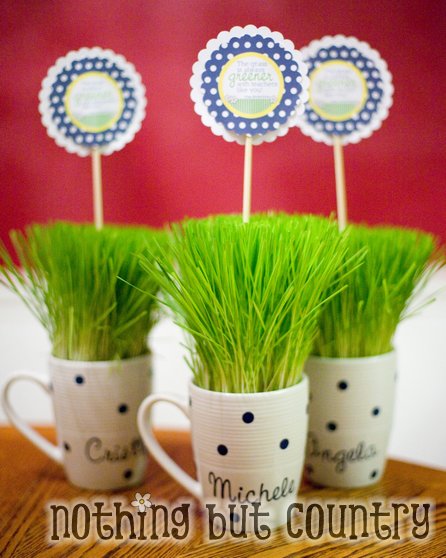 The teachers loved them!! We gave them these on Monday 🙂 At 1st they gave me a strange look not too sure what it was as they helped her out of the car. Then I could see they realized what it was. Yes– yes– I gave you a mug of grass.
I am going to share my version of the tag I used with you. If you need one of the personalized ones (SLP or INTERPRETER) let me know. I would love to share those with you. Just email me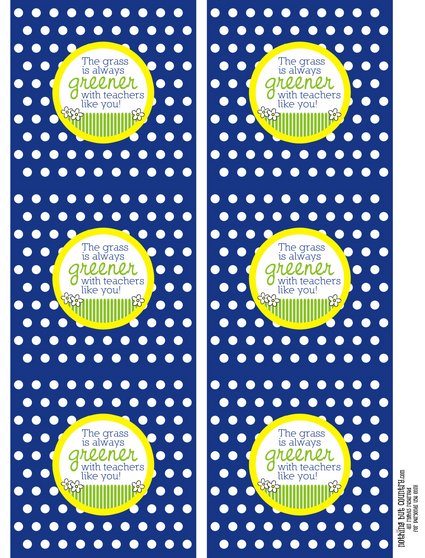 Enjoy!!!
Would appreciate any comments and/or you to LIKE us on our Facebook page here if you like this project/freebie