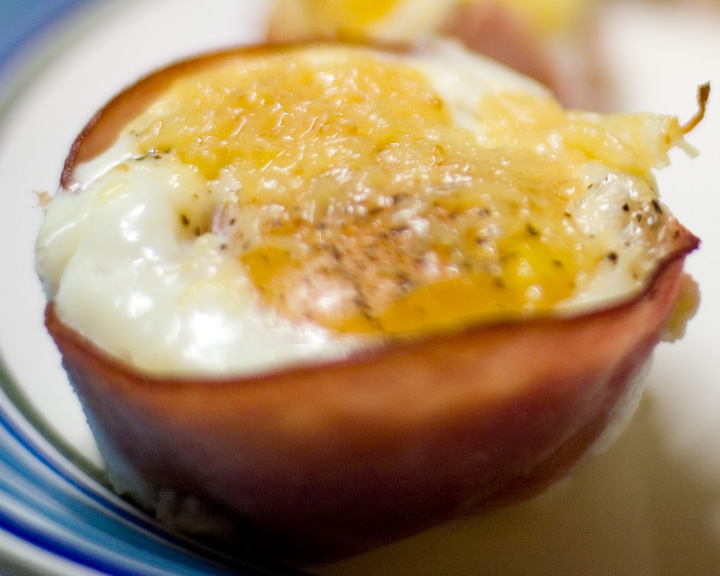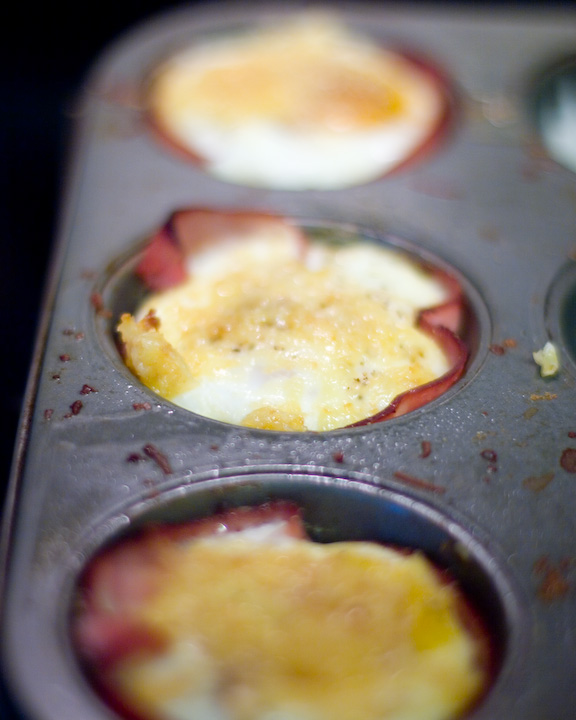 We have been watching alot of other blogs and food network talking about baking their eggs in ramekins and all different ways.
We have tried this a few times and have perfected what we enjoy to eat in our family, and find this incredibly easy and insanely delicious for such little effort. My kind of cooking.
Ingredients:
1 package of small sized round deli ham (honey ham is good too!) (12 slices)
12 eggs
2 green onions
1/2 cup grated smoked Gruyere cheese
Approx 1/4 cup or less of heavy cream
salt & pepper to taste
Directions:
1- Preheat oven to 375 degrees
2- Spray/Grease your regular sized muffin pan
3- Place 1 piece of ham into each of the muffin holes, to create a cup/shell
4- Chop your green onions finely and place in the bottom of each ham cup divided between all 12 cups
5- (we eyeballed this part) approx 1-2 teaspoons of heavy cream in each of the 12 ham cups
6- With your grated Gruyere cheese- we put in a heavy pinch of cheese to our liking
7- Crack 1 egg into each of the ham cups
8- Bake in your oven for 10 minutes
9- Take out of the oven- add another heavy pinch of cheese, and salt & pepper to taste
10- Replace in oven an bake for 5 minutes more (less if you want runnier eggs, longer if you want firmer egg yolks)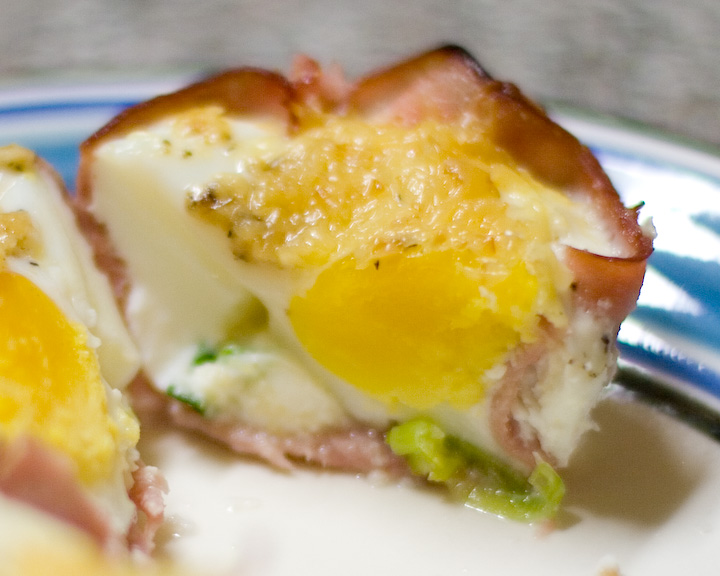 Let cool and enjoy!! They are SOOO GOOD!!
You can put all kinds of other things in your cups. Other cheeses to experiment with, we thought maybe next time we will add some hash browns or potatoes in the bottom of our cups etc.
Enjoy!!!