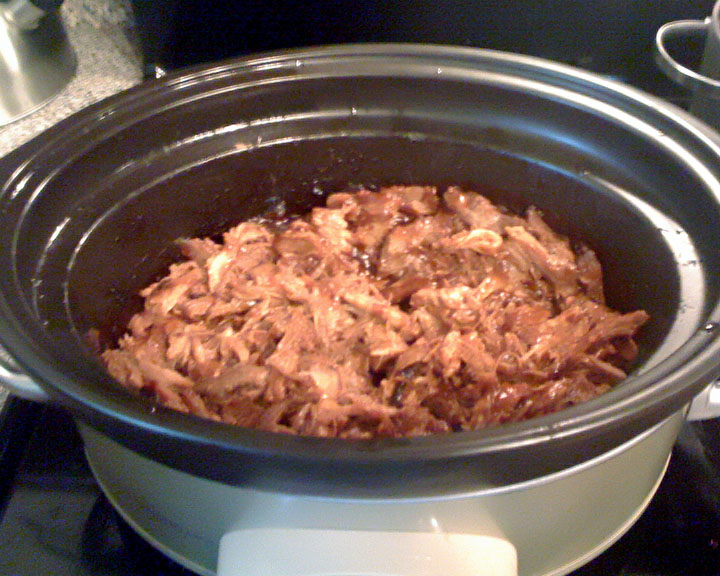 Another very easy dinner!! (Again sorry for the Iphone portrait, I really should of pulled out my nice Canon 5d)
Ingredients
1 – 4 or 5lb Boston Pork Butt or Shoulder
1 – large favorite BBQ sauce (our family only uses Sweet Baby Rays- honey bbq flavor)
Salt & Pepper
Set your crock pot to low and place your Boston Butt / Shoulder with the fat side up. Reason for doing this, as it cooks the fat will work its way down and keep the meet very moist and tender. Salt and Pepper the Shoulder/Butt generously. Allow the meat to cook on low for up to 8 hours. It may cook quicker depending on the type of Crock Pot you use. once fully cooked. Remove and put on a rack/plate till it cools. Once it is cool to the touch. You should be able to break apart the meat easily with your fingers with very little effort. Shred/pull apart the meat and once you drained out all the juice from your crock pot, put the meat back in. Pour on your favorite sauce, and heat on high for 20-30 minutes more.
It is the best pulled pork ever. Everyone thinks there is something magic we do when we have this with company or at parties.
Put a heaping spoonful on your favorite bun and enjoy!